Quick Guide To Finding Your Perfect Necklace
Posted by BRENTON WAY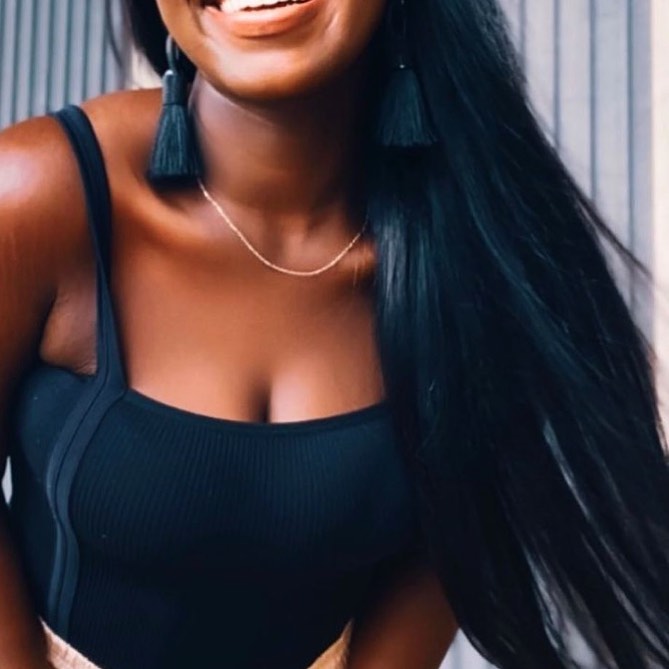 Necklaces have been one of the popular items of jewelry since the Stone Age. Luckily, today, we have a bit more choice than we did 40,000 years ago, so there are all kinds of styles, colors, and lengths to suit each and every taste and wish. 
A stunning necklace is always a lovely addition to a gorgeous face and a beautiful jewelry collection. Whether you're buying one for a special someone or for yourself, there are plenty of styles and designs to choose from.
Generally, some pieces may match a particular outfit you had in mind but won't suit your facial features. With that said, three main factors you should keep in mind at all times when buying a necklace are:
Your body type

Necklace' length

The shape of your face
The right necklace is more than the last missing piece to complete any outfit. A necklace is a focal point that seductively draws attention to the collarbone, one of a lady's most attractive body parts. 
Finally, whether you're looking to purchase your first one or have a few already in your collection, we are here to give you the best tips and tricks on how to wear, style and match the perfect necklace with your natural beauty and personality.  
The Top 3 Necklaces Every Woman Should Have 
Every woman knows that the right accessory can make or break an outfit. However, the problem is having the right types of jewelry on hand whenever you need them. 
While it would be every woman's dream to have an endless supply of necklaces and other accessories unless your name starts with "K" and ends with an "ardashian," the chances are that dream is way over your budget. 
Fortunately, you don't need to have hundreds and hundreds of necklaces to look stunning and fashionable everywhere you go. The truth is, you only need three classic necklaces that go with every occasion and outfit. 
The first must-have necklace is a chain necklace. As of recent years, chain necklaces have become one of the biggest jewelry trends, and by the looks of it, they are here to stay. 
Consider a chain necklace the foundation of your entire jewelry wardrobe. You can wear chain necklaces solo and with as many charms as you please. 
Next, we have layered necklaces. All fashionistas can agree that layered necklaces have been a staple in fashion and style this year, rightfully so. 
Whether you're going for a classy and sophisticated look or you just want something simple and cute, layered necklaces are all you need to make a statement. 
Last but certainly not least, pendant necklaces. Sometimes you want to wear a necklace that has a more subtle way of catching the eye than a chain necklace does. And that's where a pendant necklace fits perfectly and creates just the right balance between "look at me" and "nothing to see here". 
Quick Guide To Wearing and Styling a Necklace 
When going to a special occasion or work that requires you to be on top of your fashion game, women often get flooded with questions like "Which necklace should I pair with this outfit? or " How much jewelry is too much?".
Choosing and matching the right accessory with your outfit can seem pretty overwhelming. However, as long as you follow some simple tips and tricks, you will look fabulous every time. 
First thing first, if you are wearing a pendant necklace, pair it with a V- neck t-shirt as it will complement the neckline of the top, and it will frame your head nicely, drawing the eye up to your face. 
If you're going for an elegant look, choose a necklace that falls right at the collar, button up your top all the way, and place your necklace under the collar. 
On the other hand, if you're going for a more casual look, then you should pick a necklace that is slightly longer and leave two buttons undone so that the necklace falls right down the center. 
Necklace and Earrings | A match Made in Heaven 
It can be said that very few matches offer the same amount of sophistication and glamour as necklaces and earrings. Because of that, it's vital that you create the perfect match every time, so how do you achieve that?
The secret to pairing your statement necklace successfully is to go for stud earrings. As you may already know, opposites attract. With that said, a bold necklace is best paired with small earrings that don't dangle. 
Additionally, sparkle and color can work wonders. Therefore, pick colorless or sparkling earrings and match them with a colorful necklace, or vice versa. However, pay close attention to pears, as they are more likely to provide a translucent look.