How to Select Jewelry Gifts for Every Occasion?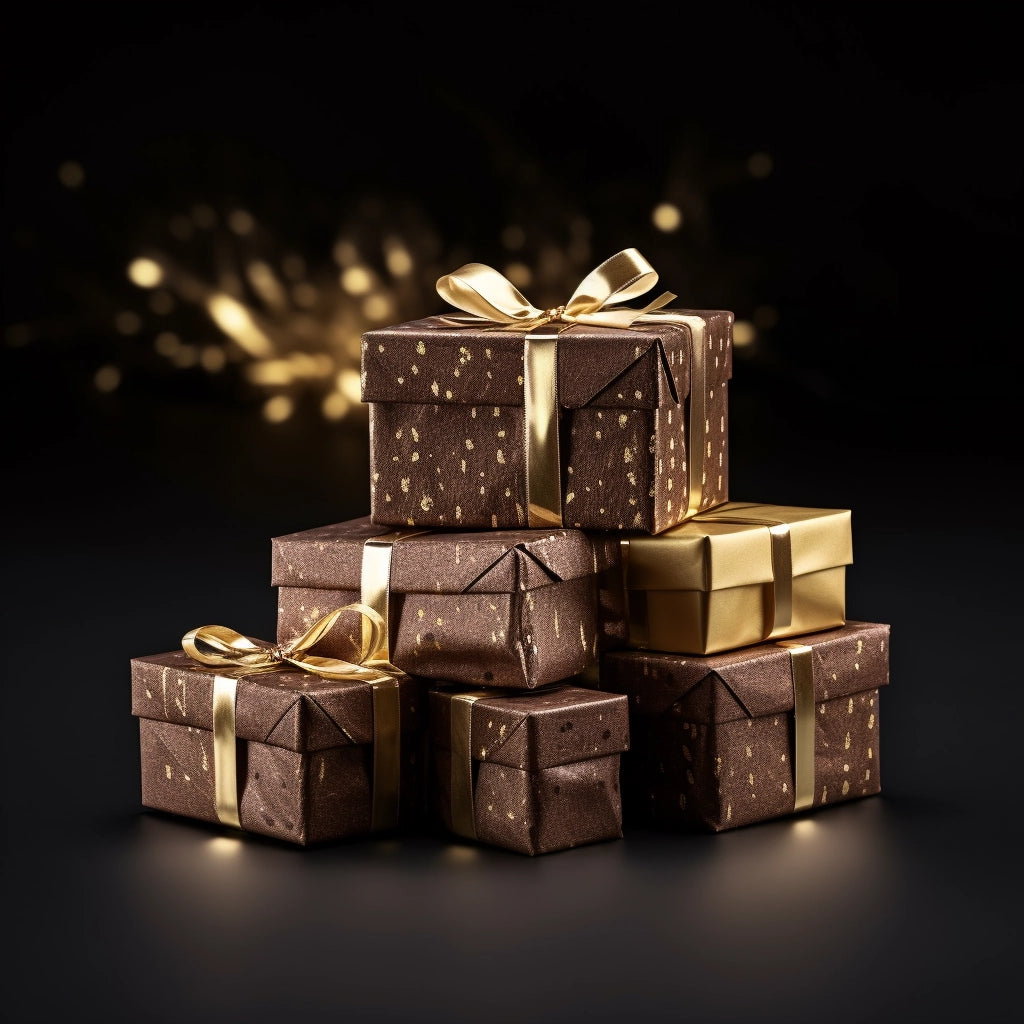 There's really nothing like receiving a gift from someone, regardless of whether or not it's expected, expensive, needed, large or small. A beautifully wrapped item will always bring a smile to the receiver's face.  So, what's the ultimate gift you can buy for your female friend, wife, or girlfriend and be 100% sure that she will like it? (It's personal, shiny, classy, and beautiful) You've got it right… designer jewelry!!!
Generally, jewelry is often viewed as a fashion accessory for completing an outfit you choose to wear. Most people tend to feel naked without the proper accessories. People have been wearing jewelry from ancient times, and this tradition will not be stopping anytime soon, rightfully so.
 When you think about it, people who wear jewelry have great power, literally. Not only does jewelry enhance your overall beauty, but it also represents different social aspects. The saying "actions speak louder than words" fits like a glove with the meaning of jewelry. 
In today's day and age, jewelry:
Symbolizes power, status, and wealth

Represents commitment, affection, and love

Represents the celebration of milestones in life 
Whether you're going to a wedding, a party, a red carpet, a dinner, or celebrating your anniversary, attending any special occasion without a delightful jewelry piece is never an option. In fact, jewelry is the highlight of most of these events, and you certainly don't want to feel underdressed. 
Jewelry is so important in both fashion and life. Not only can it boost your confidence and make you feel like you can conquer the world, but it also has a sentimental value and can make you feel special and loved. Needless to say, jewelry is truly magical. 
Why is Jewelry the Best Gift for Your Spouse?
Let's be honest, jewelry is one of the most common and popular forms of gifts since the beginning of time. Since so many people are gifting each other with jewelry, it's normal to feel like jewelry may not be a personal and sentimental gift for your spouse as you thought. However, that can't be further from the truth.
There's no need to doubt yourself. Women have always enjoyed adorning themselves with stunning jewels, and that hasn't changed at all. Not to mention that these precious jewels can cost quite a penny, so nowadays they have also become a way of expressing how important someone is to you. You wouldn't spend thousands of dollars on just anyone, just for someone you hold dear to your heart, and that's the way it should be.
Regardless, you may be asking yourself, " Why is jewelry the best gift for my spouse? What is it about these items that make them worth giving, time and time again?"
Well, the answer is not that simple. There are plenty of reasons why jewelry is the best gift you can surprise your spouse with, one being the sentimental value. 
Sentimental Value 
Generally, anything that is needed, wanted, or will make someone happy is considered a great gift, whatever it is inside it. However, there's no denying that some gifts are more personal and sentimental than others. 
While clothes, shoes, coats, and makeup make great gifts, they are not very meaningful though. There's something undeniably special about jewelry. No one can quite piggy point what it is exactly that makes jewelry so unique, maybe its because it represents a monumental period in people's lives like births, engagements, or weddings, or perhaps because it's expensive, so you are showing a great effort, hard work and time you put in making the gift happen. 
Whatever the case may be, one thing stands, not only that a jewelry piece is a wearable item, beautiful, sparkly, fashionable, and useful, but it is also sentimental as well. 
It's Timeless 
Let's be real for a moment. Out of all gifts you've ever gotten in your life, how many actually do you use to this day? Clothing either rips, fades, doesn't fit anymore, or goes out of style. Electronics get broken or get replaced by something newer, even cars eventually start showing signs of growing old. 
With that being said, jewelry can last up to a lifetime. There are plenty of jewelry pieces that will never go out of style, and even if you get bored and want to spice up your piece, settings can be changed and upgraded. 
Additionally, jewelry can be passed down to the next generation as a meaningful heirloom. So what's now yours and yours only can eventually, if you want, be your children's', which is pretty epic. 
It's an Investment 
Generally, most gifts are not bought with the thought that they will age like a fine wine; instead, they are all about "here and now''. While no one is thinking about investments when they receive a gift, you can't deny the fact that having something valuable and special that can be worth more in the future is pretty awesome.
However, not every jewelry piece you buy will increase in value. But, there are some diamonds whose value can grow over time. And, having just a little bit of a chance for that to happen is undeniably cool. 
It's Ageless 
Another reason why jewelry is the best gift you can buy someone is the fact that it's ageless. One of the most challenging obstacles people have to face when buying a gift is finding something that is suitable for a particular age group. 
Anyone who ever experienced this problem will attest that there's nothing more frustrating than spending hours and hours at a store looking for a gift that wouldn't offend the receiver. 
Just imagine buying a new smartphone for your 80-year old grandma, who barely knows how to operate a landline phone—or purchasing a washing machine for your teenage daughter who just finished high school. It doesn't sit right, right?
Well, with jewelry, there is no age limit. Therefore you can't go wrong. Whether you are looking for a gift for your wife, girlfriend, female friend, teenage daughter, or 80-year old grandma, a nice pair of hallo sterling silver earrings will always be highly appreciated. 
Why are Diamonds a Girl's Best Friend?
If there's one thing that can be said with certainty, it's that women love jewelry. They love buying them themselves, and they especially love getting them from men. Always have and probably always will. 
As you probably already know, women are very romantic creatures, some more than others, but romantic indeed. How many times have you heard a woman tell someone a great story of how some husband or boyfriend surprised their spouse with a beautiful gold vermeil ring or stunning pair of ruby earrings? 
If by any chance that "someone" was you, you are not reading between the lines my friend, because this is a classic move women do to indirectly say that they want that exact same thing from you. But hey, you are reading this article, so you are doing something right. 
Generally, women love to look pretty and beautiful, and they often pay way more attention to their looks than men. With that is, one of the main reasons why women love jewelry is because it makes them feel sexy, beautiful, and desirable. And who doesn't want that? 
Having jewelry on makes a woman feel unique, special, and different from others. Also, when a woman buys an expensive piece of jewelry, it makes her feel better about her financial achievements. When a man buys a woman a ring, it makes her feel special and appreciated, and that's exactly how your special lady should feel. 
Last but certainly not least, women like to draw attention to their best features. And what better way to do so than putting on a beautiful, shiny, luxurious piece of jewelry on a body? 
If your lady is blessed with a long, slim neck, a stunning white Herkimer diamond necklace will look stunning on her. Not only will she be excited that you bought her a piece of jewelry, but you will also make an impression that you pay attention and appreciate every single part of her body, as you should. 
A Brief History of Jewelry as Gifts 
Understanding the history of gifting jewelry can help you get a better perspective on the significance and meaning of buying jewelry for your special someone in the world we live in today, as well as it will ensure you that giving your lady a piece of jewelry is indeed the best gift ever. 
Oh, jewels... those glittery, shiny pieces of bling have truly captivated our imaginations since the beginning of time. In the past, motivations for gifting jewelry went from intimate romance all the way to impressing an ally or a colleague. 
As you probably may already know, in the past, in many ancient cultures, jewelry was worn and owned only by wealthy and powerful people in society. Back then, jewelry was often made of shells, colored pebbles, and bones. 
These less sparkly but more durable pieces of bling brought a sense of belonging and the intangible qualities of self-esteem. For example, the necklaces worn by hunters represented prowess and courage. 
Generally, gifting these jewels promised wealth, fertility, and love to newlywed couples, safety over long journeys, and luck and fortune to newborn babies. While these items weren't very decorative or fashionable, they were indeed functional, and back in the day, that was very important. 
Necklaces as gifts come with great emotional value. For instance, fathers can gift them to their girls,  mothers can pass them down to daughters, and a son can gift them to his mom on Mother's Day.  
Bracelets hold personal items, like charms, and they represent support of a cause like breast cancer awareness or religious affiliation. The exact meaning comes from the color and style you choose to buy. 
As for when you should buy someone jewelry, there certainly isn't a lack of occasions when it's proper to give someone a piece of jewelry, from birthdays and anniversaries to holidays, just pick one. 
Things You Need to Consider When Buying Jewelry as a Gift
If there's one thing that you've learned by now, it's that jewelry can make a very special gift, if not the best gift. However, with a plethora of options to choose from, buying just the right piece of jewelry for your loved one can seem daunting. 
You, as a buyer, certainly want to make sure that the gift is perfect as it can be, so you spend hours and hours researching, then you start doubting yourself whether you made the right decision, and so on and so on.
Well, you'd be pleased to know that you absolutely don't have to be so stressed and overwhelmed. Some easy yet practical tips and tricks can help you have the best and pleasurable experience of buying jewelry possible. 
Research 
The first thing you need to do is figure out what type of jewelry your special someone usually wears. While you can always go with the most expensive item available, that might not be the best decision because perhaps the receiver already has that item or, worse, doesn't wear them at all. 
With that said, you need to do a little research. Find out what kind of jewelry she wears. Maybe she loves earrings and bracelets, but not necklaces and rings, or vice versa. You need to be very observant as this may be the crucial element in determining whether your gift is a hit or a miss.
Keep the Occasion in Mind 
The second thing you need to take into consideration is when are you giving the gift? What's the occasion? For instance, if it's for an anniversary or a birthday, then you might want to get something more stylish, glamorous, or trendy. And, if it's for a holiday or graduation, then you might want to lean towards more simple designs. 
Find Out If Your Loved One is Allergic to Any Metal 
The final thing you should consider is if she's allergic to any metal. If you are not sure, but you want it to be a surprise, then pay attention to what she already wears and go with that. The most common jewelry metals are gold, silver, and platinum, so be sure to go with one that your loved one loves the most. 
Do's and Don'ts of Buying Jewelry as a Gift
Although jewelry comes in a small package, it sure has a dramatic impact on a relationship. While buying your significant other or your loved one a piece of jewelry seems like a simple gesture of love, don't be fooled because there are many unwritten rules that you need to learn before making that purchase. 
Do Have in Mind Your Loved One's Personality and Style 
It's safe to say that women's fashion sense often translates into their taste in jewelry. With that in mind, you should really pay close attention to how your loved one dresses. For instance, if she usually wears something classy, stylish, but safe, you should stick to something more simple like an oval link bracelet or gold vermeil earrings. 
On the other hand, if she's invested in following the latest trend and is a big fan of taking risks and being unapologetically herself, then go for something bold like a 14 karat gold-filled thick ring or a 14 karat gold filled chain. 
Do Emphasize Your Loved One's Reason for Buying Her Jewelry 
Let's say you've mastered all there is to know about jewelry and have gotten your loved one a perfect gift. The day comes to hand her the gift, what do you do? Just hand her a gift without any explanations whatsoever? Wrong! 
Women love when a man is in touch with his feelings and gets all emotional. The wrong thing to do is get your significant other a piece of jewelry as a spur of the moment without any feelings and sentiment behind it. That would be perfect only if you want to look insensitive and cocky. 
You need to have at least a little speech about why you bought her that particular piece of jewelry because, in that way, you are adding sentimental value to the jewelry and making your loved one feel special and unique, as you should. 
Do Pay Attention to Quality 
When you are purchasing a piece of jewelry as a gift for your loved one, the last thing you want to do is go to a store and pick out the first item you see. That would be very insincere and meaningless. 
One of the most important things you need to take into consideration is the quality of the jewelry.  The last thing you want to do is give your loved one a piece of jewelry that is made out of poor quality. 
With that said, if you have no idea how to distinguish a high-quality piece of jewelry from a poor-quality piece of jewelry, then don't be afraid to look for help. Feel free to call her friends and ask them for their help, or google reviews and opinions of other women online.
Don't Expect Something in Return
The only circumstance in which you'll be forgiven for even having these kinds of thoughts and expectations in the first place is if it's a holiday. In any other case, that's just insincere, cocky, and very, very rude. 
A piece of jewelry as a gift represents the love, gratefulness, joy, and happiness that you have for your loved one. If you've learned anything by now, it's that gifting your loved one a piece of jewelry is an emotional investment that is pretty much priceless.
With that being said, if you are sincere and love your girl, then a big bright smile and sparkling eye you will see should be more than enough. Don't be impatient, your time will come too. 
Don't Go Over Your Budget 
Generally, there's nothing wrong with surprising your loved one with a fancy gift as long as the gits item is with your budget. Emphasis on "as long as the gits item is with your budget."
The last thing you want to do is spend your life savings on a piece of jewelry to showcase your love for someone, that would be just stupid, and you would probably get the opposite reaction than what you've expected from your girl.
 However, in no way does that mean that you can't spend more on your girls' gifts than usual. There is plenty of luxurious jewelry that is under $100,  such as a 14 karat rose gold band or a 14 karat gold vermeil hammered medallion necklace. 
Best Jewelry Gifts for Anniversaries
Whether you've been married for 50 years or in a relationship for 5 years, jewelry is almost always a perfect gift for your spouse. Anniversary jewelry can be anything from a bracelet to a nice pair of earrings. However, depending on what milestone you are celebrating, a one-year mark, a five-year mark, or a 55-year mark, there are different styles of jewelry you should consider.
For instance, if you and your significant other are celebrating your first anniversary, gold is a perfect jewelry metal for this occasion. It is believed that gold represents the preciousness of the first year together as a couple. 
Although the first anniversary is always exciting, it can be pretty tricky deciding what type of jewelry to buy for your lady. On the one hand, you absolutely want to show how much she means to you and how much you love her. 
On the other hand, you should be careful not to send the wrong message that you're ready to tie the knot, so maybe avoid buying rings for this occasion altogether.
Most women love sentimental jewelry as a gift. With that being said, you need to make sure that she will never forget the first anniversary. You could do that by gifting her a 14 karat gold fill necklace or a 14 karat gold vermeil medium heart charm necklace.
A sentimental necklace is the perfect one-year jewelry gift for your significant other, especially if she usually wears necklaces. Not only will she be happy that you got her a nice piece of jewelry, but you will also show that you pay attention to little details about her, which is the goal. 
Best Jewelry Gifts for Birthdays
They say that once you know, you know. If you have decided that your lady is the one you want to spend the rest of your life with but don't want to rush things, consider giving her a beautiful piece of jewelry on her birthday to pledge this commitment. 
After an engagement ring, a promise ring is the ultimate commitment jewelry you can buy for your significant other. A promise ring symbolizes your commitment to your partner and is ultimately a promise to spend the rest of your lives together.
This ring is perfect for couples who may not have the resources to get married yet or couples who've decided not to get married but want to spend their lives together. 
If you have doubts about what kind of promise ring you should buy your lady and how you will present her with it, know that you can never go wrong with gold. That's why a 14 karat gold-filled promise ring is the perfect option for you. 
As for the presentation, think of a location that's meaningful to your relationship, maybe take her to the spot where you had your first date or first kiss. That would be super romantic, and your lady will love you for it. 
Best Jewelry Gifts for Mothers' Day
If there's one thing that can be said with certainty, mothers are the most important people in our lives, so it doesn't come as a surprise that you want to treat her with something nice and special when the opportunity presents itself.
First, you should know that hoop earrings are always a good choice for this type of gift. You can choose 14 karats gold-filled Sofia hoops, which are simple yet elegant, or you can go with 14 karats rose gold-filled Jules hoops that look more sophisticated.
On the other hand, if your mother isn't a big fan of earrings, a pendant is also an excellent gift for Mother's Day, it's pretty much a timeless classic. If your mother is a more dynamic and outgoing kind of person, choose a more visible pendant. 
Last but not least, you can always buy your mother a bracelet for Mother's Day. If your mother already has plenty of jewelry, then this would be the best option. A simple bracelet can be stacked with other bracelets she already has, or it could be combined with a stunning pair of earrings. 
Best Jewelry Gifts for Valentine's Day 
If you are looking to give your lady a romantic gift on Valentine's Day that doesn't include, the ultimate gift you can buy for her is a piece of jewelry. Whether your lady is a laid-back type of person or adventurous or luxurious, she will most likely appreciate the thought that you put into finding the perfect piece of jewelry just for her. 
While your lady will likely appreciate rings of all shapes and sizes, a 14 karat gold-filled heart ring is the perfect ring you can gift your lady with for Valentine's day. If your girl isn't a big fan of rings, no need to worry, a beautiful pair of ruby earrings will do the trick. 
If your girl is the necklace type of a person, then there's no better way to convey your love than giving her a 14 karat gold-filled necklace with moon and stars. You can be sure that you will melt your heart right on the spot. 
What Is Gold Vermeil Jewelry?
Gold vermeil is a technique of gold plating, originally developed in France in the 18th century, in which a thick layer of gold, typically between 14k-22k, is coated upon sterling silver. Two of the most frequently asked questions are why use gold vermeil and does it tarnish?
First and foremost, gold vermeil allows the jeweler to create beautiful jewelry without the expense of using solid gold, and it gives the wearer the option of wearing gold jewelry at a much lower cost than solid gold. 
In all honesty, vermeil jewelry is one of the hottest trends at the moment as it strikes the perfect balance between quality and value. 
The lifespan of gold vermeil depends on how effective the electrolysis process is, meaning the coating needs to be thick enough to withstand wear and tear. Additionally, the lifespan of gold vermeil also depends on the quality and purity of the gold. 
Finally, if you've decided to buy a vermeil gold type of jewelry, then you should learn how to take care of it. Try to avoid exposing your jewelry to harsh chemicals, hot water, and cleansers. Before diving into the pool, keep in mind that chlorine can permanently damage the surface of your piece; therefore, you should remove your piece of jewelry before doing such activity.
Difference between Gold Vermeil and Gold Filled
The main difference between gold filled and gold vermeil is the underlying manufacturing process. While gold filled is a pressure and heat bonding process, gold vermeil is an electroplating process. 
While the thickness of gold matters in both situations, it is more important in a vermeil setting as they are not water-resistant. Gold vermeil typically varies from less than 0.1 microns to 3+ microns of electroplated gold. 
As for what type of gold jewelry you should buy, that solely depends on your preferences, wishes, expectations, and needs. It's up to you and you only to weigh out the good and the bad of both types and make a decision. 
For instance, if your lady is the type of person who forgets to take off jewelry in the shower, gold fill is a better option. On the other hand, if your lady doesn't have a problem taking off her jewelry before getting in the shower, or a pool, then gold vermeil might be a better option.